Super Eagles jersey for #Russia2018 World Cup channels the Golden year (Photos)
Reading Time:
2
minutes
The Nigerian Super Eagles will be looking super fly at the coming Russia 2018 World Cup. The new kit designed for the team, which brings back the beautiful memories of 1994, is already enough sign that they will also go far in the World Cup.
The new team collection was unveiled yesterday in London, with Wizkid in attendance. Nigerians think they are absolutely amazing, but hope the Eagles play as good as they'll look on the pitch.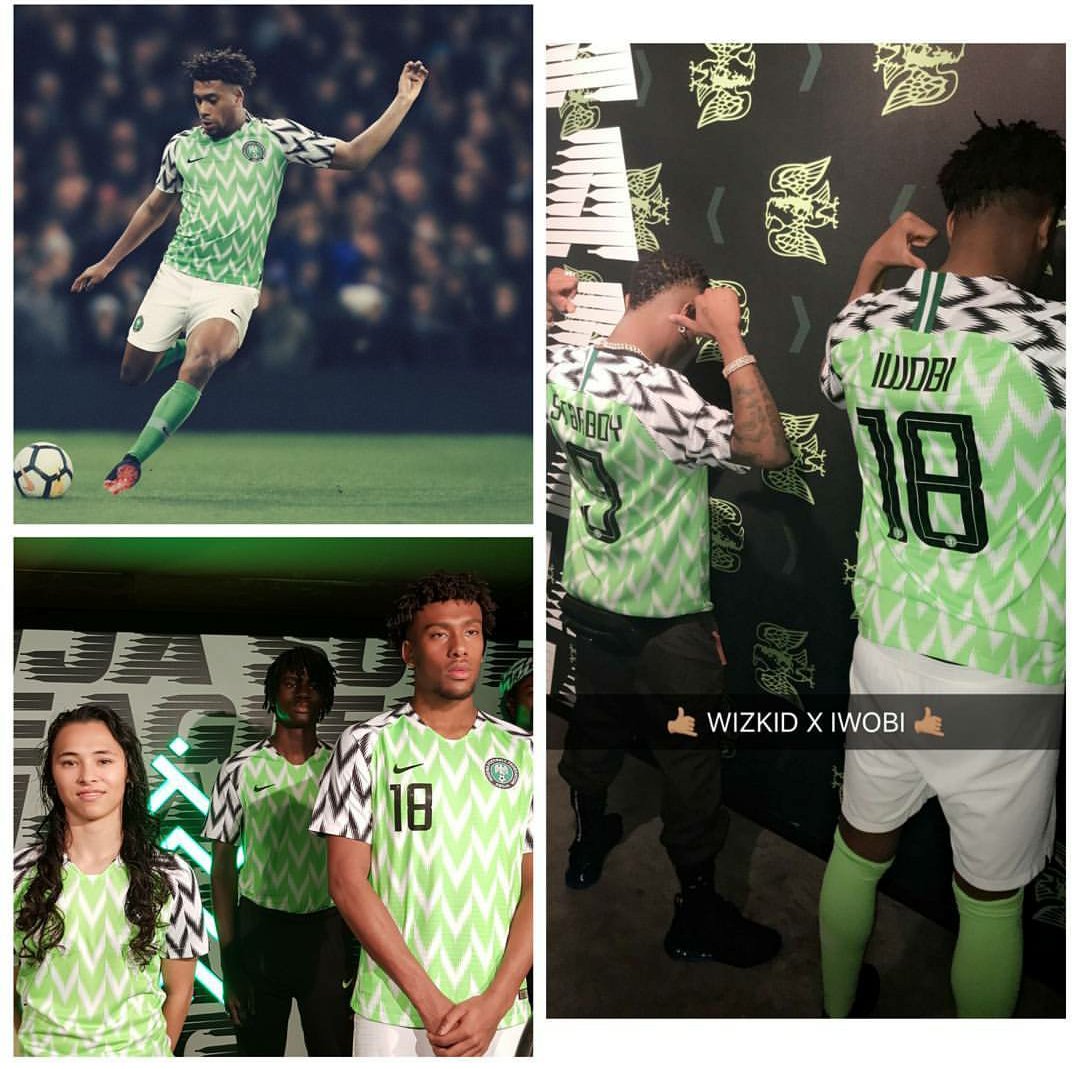 Related
Born in Akure town, Gokeniyi is a lover of nature and good food. She loves to cover entertainment, general news and sports
More News

Subscribe to our newsletter
Today's Echo is a versatile online newspaper based in Switzerland and committed to reporting the Nigerian experience across the world.
Feel free to send us your stories and requests. We can be reached through info@todaysecho.com